I thought this would be a good time to post a new challenge. We have news of Tori's new album hitting stores in September! I know we are all psyched about this information. I figured we could icon the photo from the album's photoshoot.
New rounds are always posted on Mondays. I am a couple days off. But because the community has been on a hiatus, I thought I would go ahead and post it. This challenge will last a little longer than usual, so that we can all get back on schedule.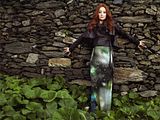 Additional Rules
:
• No animations please.
• Text is allowed and optional.
• You may use only the images given to you. Feel free to mix and re-use.
• Each member may submit a
maximum of 3 icons
.
• Each icon must be 100x100 maximum and no larger than 40 KB.
• Please supply both URLs and IMG SRC in the entry.
•
The closing date is Thursday, May 19th at 11:59pm CST
.
• Voting will begin on Friday, May 20th and will close Sunday, May 22nd.
• Do not submit any icons that have already been made.
• Do not share your icons until voting is over.
• Questions? All comments will be screened.
• Happy Iconing!